Family roots des élèves du DSA
Les élèves de DSA ont travaillé en anglais sur leurs origines et ont constitué leur arbre généalogique.
Voici le résultat :
5ème
Ibrahima
Hello ! My name is Ibrahima. I am thirteen years old. My parents come from Mali.
I have two brothers, four sisters. I have no pets. I like chocolate and chicken.
Ousoumani
My name is Ousoumani. I am thirteen years old. My parents come from Senegal but they are french. We are five in my family. My family lives in Paris.
Okkacha
My name is Okkacha, I am thirteen years old. My family comes from Algeria, but you are French. I have one brother whose name is Nadir and one little sister called Djuhan.
I ma a medium sized boy with brown eyes and hair. I mike soccer and video games.
I like french beans and cakes. I hate lies and racism.
Loïc
My name is Loïc. I am twelve years old. I was born in Epinay/Seine near Paris. My parents come from Africa, but they aare French. My sister was born in Soissons and my brother in Montreuil. Their names are : Marie-Jo and Pierre. My father comes from Cameroon, his name is Louis-Marie. My mother comes from Congo, her name is Christiane.
I have brown and black hair, my weight is 72 kgs and my size is 1m81. I like friendship and kindness..and chocolate !
4ème
Yoan
My name is Yoan. I am 14 years old.
My grand parents names are : Ipsen, Anne, Marie and Eugene.
My parent's names are : Florence and Elie.
My parents come from Africa, from Ivory Coast. I have 4 sisters and 1 brother. My sisters and brother's names are : Anne-Priscille, Noémie, Shanon, Sarah and Philippe.
I am very funny.
I like music, pizzas, african food.
I don't like racists.
Arezki
I am a tall and stout boy named Arezki. My eyes and my hair are dark brown. I am 14 years old. I have 3 brothers. My father comes from Algeria and my mother is French.
We are a happy family, we often laugh and have fun.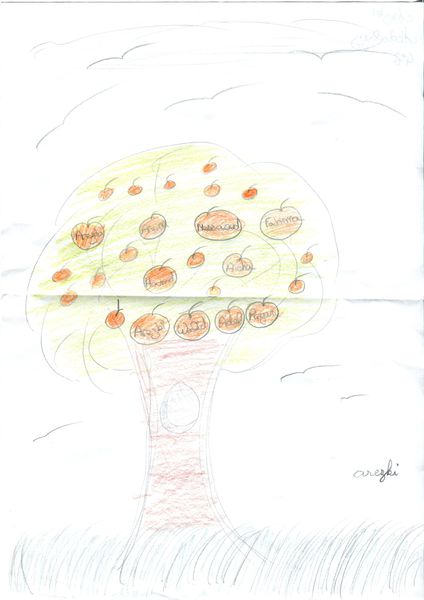 Iqra
My name is Iqra. I am 14 years old. I live in Paris. I was born in Pakistan. My date of birth is August 5th. I have long, brown and curly hair. My eyes are brown. I am tall and smart. I like reading books. I love all kinds of music. I like spending time with my friends. My favourite subjects are maths and english. My favourite food is pizzas, rice and ice cream. I like winter. I don't like cartoons, rock music.
I have 1 brother Ali and two elder sisters Bano and Massooma. I want to become a doctor in the future.